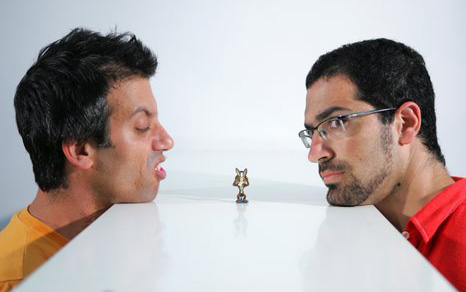 We're the head of the foxes and for the lions we don't care at all.
Shual (fox in Hebrew): Guy Saggee and Mushon Zer-Aviv, is a foxy design studio which is also the in-house design studio of the Israeli Center for Digital Art.
We create projects ranging from web and interface design, print and graphic design, illustration and animation.
In this site you'll see our chosen projects, both for client and independent works. Take a look at our old portfolio. created in 2003 and presents some additional works not shown in the present site
We're looking forward to fixing you with a tail of your own.